For Dr. Stephen J. Turkovich, John R. Oishei Children's Hospital has always held a special place in his heart. He volunteered at the facility's predecessor, the Women & Children's Hospital of Buffalo, in high school and did a building rotation in medical school.
And in 2002, he was among thousands of supporters who gathered in Niagara Square at a rally to keep it as a stand-alone children's hospital rather than allow it to be incorporated into one of the hospitals for adults from Kaleida Health, such as Buffalo General Medical Center.
Now it's up to him to run Oishei Children's Hospital, one of 43 free-standing hospitals in the United States and an important part of the Buffalo Niagara Medical Campus.
Turkovich, the hospital's chief medical officer, was named president of the children's hospital on Thursday, where he has risen through the ranks since joining the facility full-time in 2006 after completing his pediatric residency at the Golisano Children's Hospital in Rochester. Turkovich, 45, succeeds Allegra Jaros, who announced in October that she was leaving to become president of Wolfson's Children's Hospital in Jacksonville, Florida.
Jaros will remain at Oishei Children's Hospital until the end of the year, helping with the leadership transition.
"My whole career has been here," said Turkovich, who is the first openly gay person to run the children's hospital. "I have learned a tremendous amount from the wonderful team members here. And I have obviously witnessed and been privileged to be part of the transformation, the physical transformation of the building, as well as the transformation of the team and services which we supply."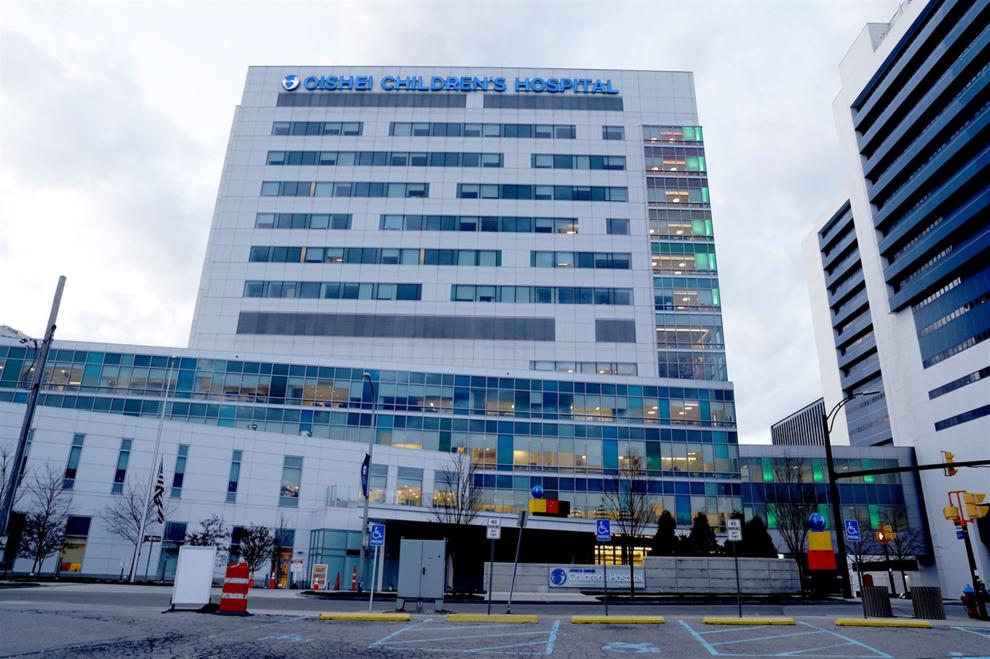 Allegra Jaros, longtime president of John R. Oishei Children's Hospital, is leaving Kaleida Health at the end of the year for a hospital executive position in Florida.
Kaleida President and CEO Don Boyd described Turkovich as "an enthusiastic and unwavering advocate for children and families in our community."
With Turkovich taking the top job at Children's Hospital, Kaleida said he would soon start looking for his replacement as chief medical officer.
Turkovich takes the helm at a time when the children's hospital struggles to manage a flurry of visits and admissions caused by the respiratory syncytial virus, or RSV. He said on Thursday that the number of RSV cases was starting to drop, but the hospital was now seeing an increase in the flu.
While this presents a seasonal challenge, many long-term hurdles also await, specifically bolstering efforts to recruit and retain the hospital's workforce while helping employees recover from the burnout that has swept the hospital. worsened during the Covid-19 pandemic.
Another key area of ​​focus, he noted, will be addressing the growing need for mental health services — efforts that will need to involve building more collaborative relationships with behavioral health providers in the region.
Cultivating new relationships in the community, he said, will be crucial as he focuses his efforts on building systems of care that reduce the significant health disparities that exist in Western New York.
"I see the hospital not as a building with four walls, but as a potential catalyst and collaborator with the community that would allow us to build these seamless care pathways for patients and families, no matter where they are in the world. the community," he said. .
During his time at Children's Hospital, building relationships was an important part of what he considers the institution's greatest successes, such as the creation of its pediatric trauma program and working with the Roswell Park Comprehensive Cancer Center to provide coordinated oncology and hematology care for pediatric patients.
His desire to collaborate with others and make health care more equitable stems in part from his undergraduate years at the University at Buffalo, where he majored in anthropology and wanted to learn and understand cultures and backgrounds. people.
"The more we can do that and see people for the uniqueness that they are and have, the better we can take care of them," said Turkovich, who also earned her medical degree at UB. .
Turkovich has spent most of his life in Western New York. He grew up in West Seneca, on the border with Orchard Park, and graduated from Orchard Park High School. In high school, Turkovich noted that he was in a marching band and was able to be on the field in the Buffalo Bills' AFC Championship game against the Kansas City Chiefs in 1994.
Today he lives in Buffalo with his husband and two sons.
"I can't imagine living in a different place," he said. "This city and this community is so special and so essential to who I am."
Jon Harris can be reached at 716-849-3482 or jharris@buffnews.com. Follow him on Twitter at @ByJonHarris.

#Kaleida #Health #Appoints #Chair #Buffalos #Oishei #Childrens #Hospital