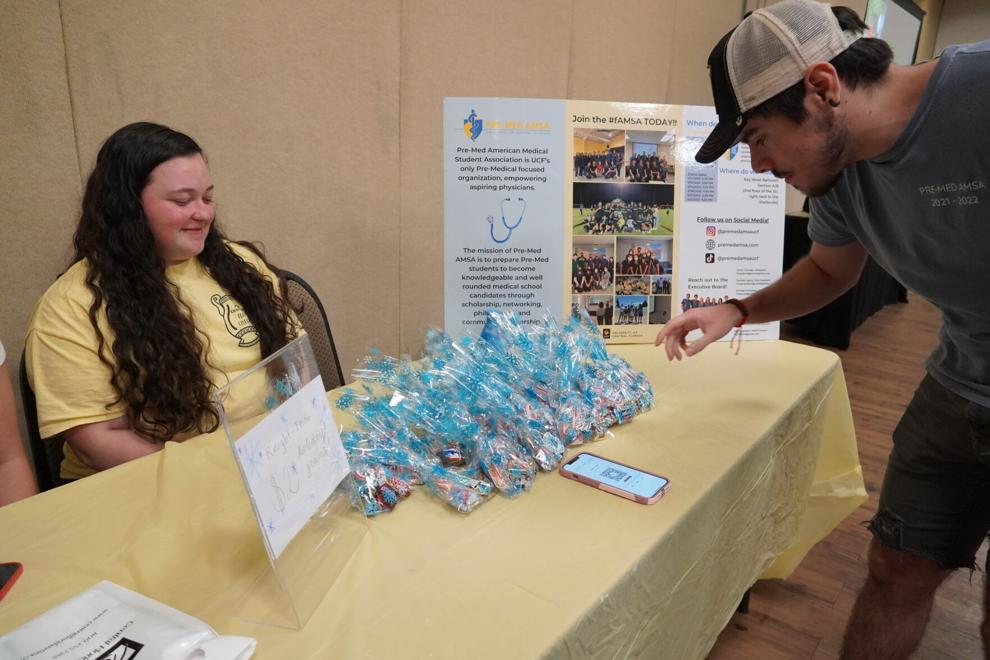 Dr. Deborah German, Vice President of Health Affairs and Dean of UCF College of Medicine, inspired UCF pre-med students to dream big during National Career Development Month.
The dean spoke to students Tuesday about her journey and the founding of the UCF College of Medicine.
"If someone had come to me and said, 'You're going to be the dean of a medical school,' I would have said, 'I can't do this,'" German said. "What if someone came to me and said, 'You're going to build a medical school; you're going to build a city", I would have thought he had to be admitted to psychiatry."
German was chosen to be the founding dean of UCF's College of Medicine in December 2006. German was offered to lead a medical school at Lake Nona among four male finalists for his position. She saw an opportunity to transform health care, contribute to health education, and drive research in Central Florida. She said she dreamed bigger than she ever imagined.
On Monday, German said the school has 33 programs with currently 545 residents and fellows-in-training, and the program has graduated 956 physicians. Their goal is to create an entire campus with all medical specialists. She also said that a new addition to the Lake Nona campus would be space for the College of Nursing, which will graduate in 2025.
"We still have a long way to go, but we are the fastest growing creator of residency opportunities among all state medical schools," German said.
She said she wanted students to see their challenges as adventures.
"My job is to dream out loud, and if I dream out loud in front of enough people, someone who can make my dream come true will hear it — take care of me and the dream will come true," German said.
German also encouraged students to think about the impact they can have in their field.
"I'm telling you this because each of you has the ability to dream big, and in doing so, because I know you care about health care," German said. "Your dreams will make the world a better place."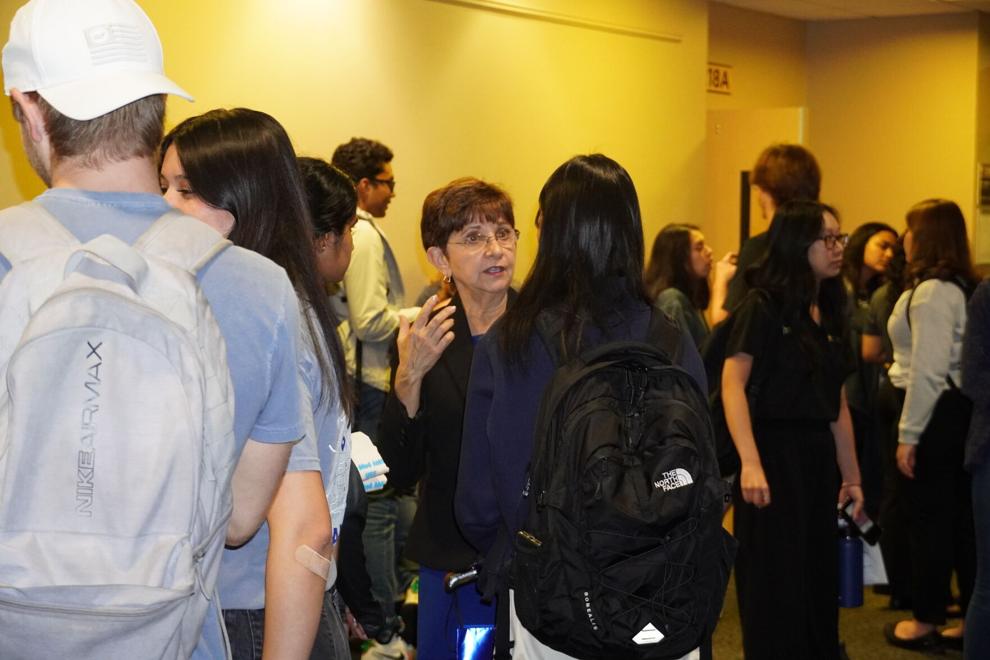 Harshitha Uppada, a biomedical science student and pre-medical AMSA secretary, said she is an Indian immigrant and a first-generation student who will go to medical school and be educated in America. She said hearing German's mindset and how to think differently was inspirational as a medical student aspiring to enter medical school.
"It was really great to see her come out and show, for example, a different perspective on how to think and dream, not only big, but a little beyond what you can actually imagine," Uppada said. .
Asheria Foster is the Knight-Thon Director in AMSA Pre-Medical. She said Knight-Thon raises money for the Children's Miracle Network, which involves celebrating the Miracle Children at Orlando Health Arnold Palmer Hospital for Children. She came to the event because she wanted to learn more about German's career path and how she overcame many challenges in her medical career.
"I believe what she said; you have to dream big, and if you want the moon, you have to go for the sun," Foster said.
Foster said she believes in German because she herself is a big dreamer and wants to open her own clinic when she graduates from medical school, and the mere thought that German opened a hospital inspires her to believe in her dreams.
"She shot for Venus out of everything," Foster said. "I want to open my own pediatric clinic one day, so I thought to myself, if she could do it, I can do it, and I know there are ways to do it."
Foster said that as a black woman and a member of a minority, she knows it's harder for her to do this. She said she loved that German could overcome challenges as an Italian immigrant and the first generation to attend college in her family.
Katelynn Martin, a biomedical science student, said German inspired her.
"I'm the first to go to college, so seeing someone who is an immigrant — a woman — go to medical school and pursue her dreams was inspiring," Martin said.
Martin said she was inspired when German shared a time in her life when she wasn't allowed into a room full of male doctors, but German didn't fight back or complain about it. . Instead, German gently walked out of the room full of men and knew there had to be a change.
"Just being able to hear it and show this issue made me angry, but I also want to change the future," Martin said.
Parth Changan, a graduate in biomedical sciences and president of AMSA, said he liked the German talk about dreaming big, not limiting your dream and settling for nothing less. He shared his perspective on dreaming big with students embarking on their medical careers.
"As Dean German said to dream big; your goals won't come true overnight, and if that means failing multiple times, that means it will lead you to success," Changan said. "A door closes means another door will open for a student."

#UCF #College #Medicine #Inspires #Students #Shares #Great #Plans #Lake #Nona #Campus